The cave
This beautiful cave can be found on Bo Hon island which is located about 14 kilometers (8.5 miles) to the south of Bai Chay beach. Opposite the cave we find Con Rua islet and to the right of the island is the Sky Gate. It takes about 1 hour to reach Bo Hon island from Halong City (Doan pier).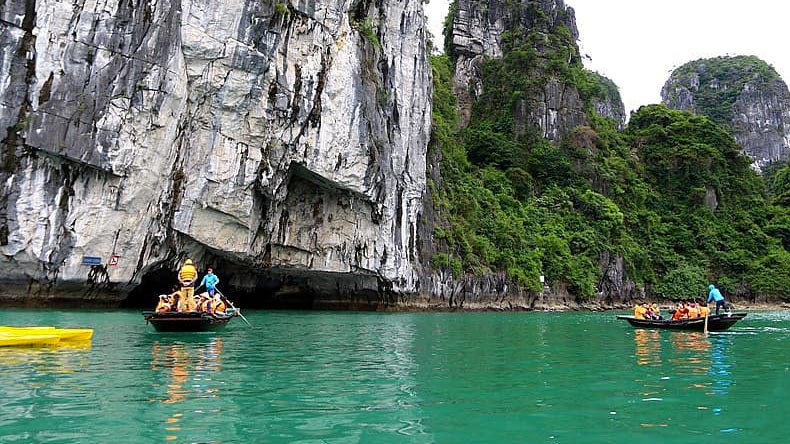 Visiting Luon cave on rowboat
How to explore
You can only visit this cave by boat and as cruise ships and/or tour boats are too big to enter the cave, most travelers opt to take a local Sampan boat which holds 10 to 15 people. It'll take about 20 minutes to explore the cave this way. If a tour or cruise is not really your thing, it's always possible to rent a kayak and explore on your own. The cave is around 60 meters long and depending on the tide it can be as high 4 meters and as low as 2.5 meters.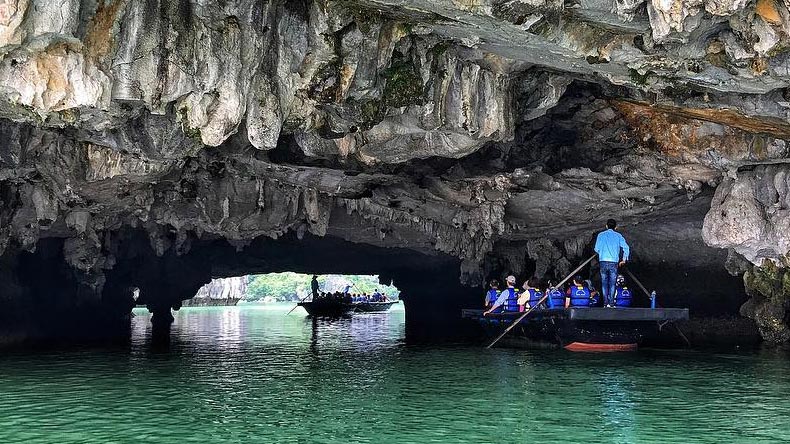 Luon cave is known as one of the smallest caves of Halong Bay and is basically a stream of water which flows through the mountains. With it's beautiful and mysterious arches it's a cave worth visiting.
After passing through the cave you'll reach a small lake which is surrounded by mountains in which monkeys also can be found. This all gives the traveler a unique experience and a kaleidoscope of colors to admire!